Assassins Creed Unity sběratelské předměty
Assassins Creed Unity
je společně s
Assassins Creed Rogue
nejnovějším pokračováním herní
série Assassin's Creed od herní vývojářské společnosti Ubisoft. Tyto nové díly vyšli v roce 2014 a Assassin's Creed Unity je sequelem Asssasin's Creed IV Black Flag a odehrává se v době revoluční Francie v letech 1776 – 1794. Hlavní postavou je nerozvážný a zbrklý mladík Arno Dorian, kterému v osmi letech zavraždil otce Shay Cormac (Shay Cormac je mimochodem hlavní postava
Assassin's Creed Rogue
), zběhlý asasín řádu, který se přidal na stranu Templářů a poprvé se v Assassin's Creed objevuje prvek spolupráce s Templáři. Arna se po této traumatické události ujímá zámožný obchodník Francois de la Serre a je vychován společně s Francoisovou dcerou Elise se kterou jej pojí ve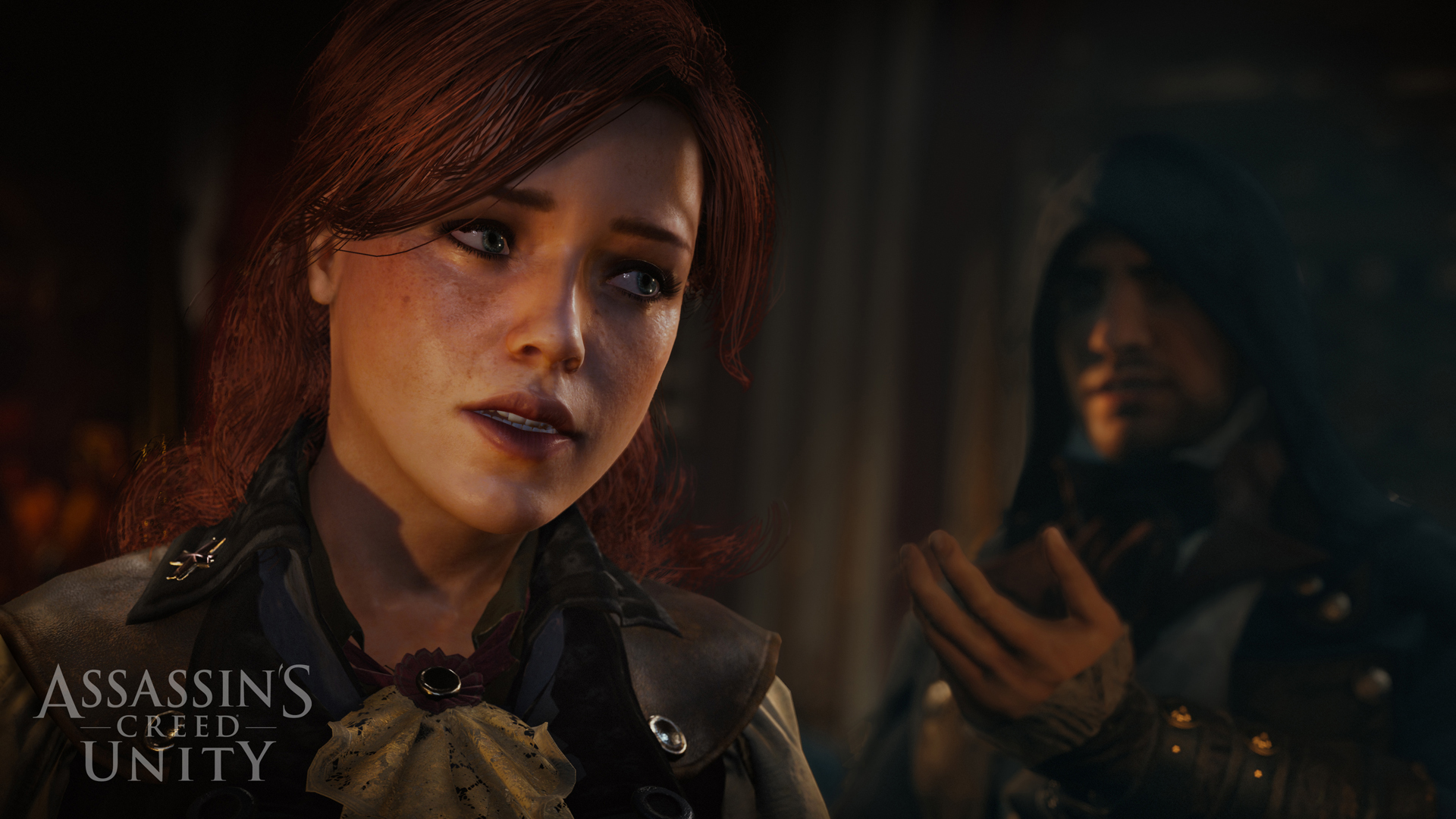 lmi těsný vztah. Třináct let od osudné události se Arno neustále potácí od průšvihu k průšvihu, ale jeho ochránce de la Serre mu z nich vždy pomůže.
Jednoho dne kdy udýchaný posel nezastihne právě odjíždějícího Francoise de la Serre s důležitým dopisem se Arno rozhodne převzít zprávu a doručit ji svému ochránci. Bohužel se ten samí den dozví, že jeho milovaná Elise se opět objevila v Paříži na večírku kam nedostal pozvánku a rozhodne se místo přímého doručení dopisu podstrčit dopis pode dveřmi do Francoisovi pracovny a vniknout na večírek za Elise. Tohle rozhodnutí však nepřímo způsobí smrt Francoise přímo před zraky Arno Doriana (v naší nabídce naleznete nádhernou
sběratelskou sochu Arno Dorian
) a poté co je nalezen u mrtvoly svého ochránce je falešně obviněn z vraždy a uvržen do žaláře v Bastille kde se poprvé u Arna projeví "Orlí zrak", tajemný šestý smysl, který je genetickým pozůst
atkem předchozí rasy. V žaláři se shodou okolností nachází i Pierre Bellec, který Arnovy ukradne hodinky (jedinou věcí, která mu zůstala po jeho otci) a po souboji mezi nimi mu Pierre poví pravdu o tom, že je Asasín. Po další dva měsíce Bellec trénuje Arna v boji. Když dojde k napadení Bastilly během počátku revoluce se podaří Bellecovi s Arnem prchnout a na krátkou dobu se jejich cesty rozdělí. Arno se během rozluky opět shledá s Elise de la Serre (v nabídce Living Fantasy naleznete originální sošku
Assassin's Creed Unity socha Elise
), ale ta jej viní ze smrti otce a Arno se dozvídá překvapivou zprávu o tom, že Francois de la Serre byl Templář a Elise jej v tomto přesvědčení také následuje zatímco Arnův otec byl Asasín. Poté ukáže Arnovi nedoručený dopis ve kterém je de la Serre varován před zrádcem z nejbližšího okolí a dopis je podepsán tajemným "L". Po těchto událostech Elise znechuceně Arna vyhání a odvrací se od něj.
Arno a bratrstvo Asasínů.
Zničený výčitkami svědomí a sebeobviňováním se Arno rozhodne vyhledat bratrstvo a nalezne jejich základnu pod Sainte-Chapelle. Poté co je přijat mezi asasíny se rozhodne vyřešit záhadu
vraždy Francoise de la Serre. O rok později nalezne Arno stopy jednoho z mužů zodpovědných za smrt de la Serre, ale jeho učitel Bellec se radši rozhodl zajistit templářské záznamy protože smrt Siverta nebyla na pořadu dne což Arno Dorian nese velice nelibě. Při návratu na velitelství asasínu se Arno od Belleca dozvídá kritiku na současného Mentora Mirabeua, který uzavřel příměří s Templáři a zbytek rady si myslí, že nový velmistr templářů nebude dodržovat příměří s asasíny. Po poradě s radou konečně získá Arno povolení zabít Siverta úkol zjistit jeho tajemství. Od Siveurtova komplice se dozví informace o boji templářů proti korupci v kostele a poté co zabije samotného Siveurta se dozví, to byl Roi des Thunes kdo zasadil smrtelnou ránu Francoisovi de la Serre. Po návratu k radě asasínů jim sdělí co se dozvěděl a získá novou zbraň v podobě Phantom Blade. Během následujících let Arno Dorian (pro Arnovy příznivce nabízíme krásnou
sběratelskou figurku Funko Assassins Creed Arno Dorian
) potká několik vlivných postav templářského řádu jako je Aloys la Touche, Frédéric Roille, Louis-Michel le Peletier, Maximilien de Robespierre a především Francois-Thomas Germain, který stál za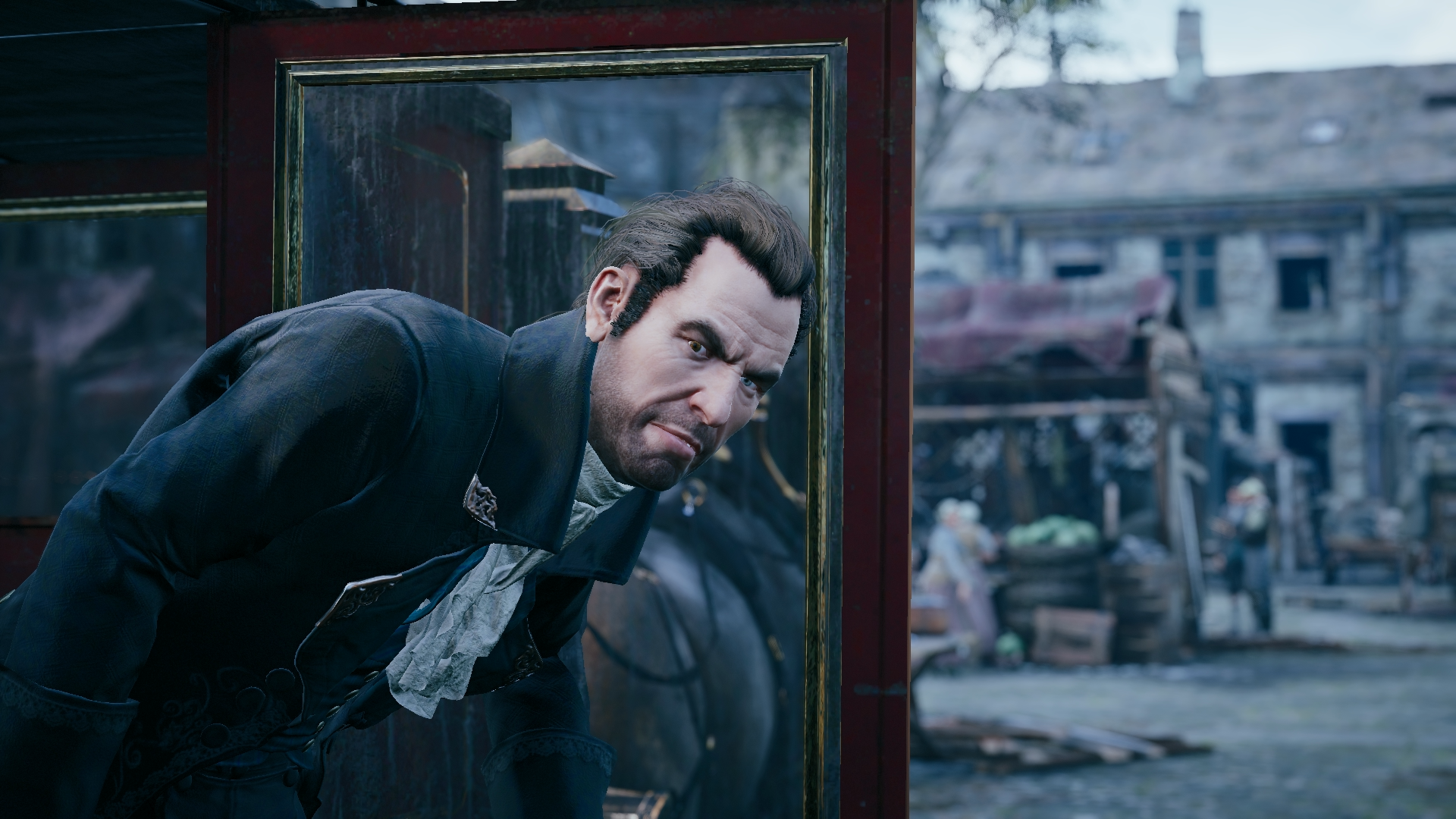 popravou krále Ludvíka XVI a s pomocí Robespierre rozpoutal krvavý teror aby ukázal lidem co znamená anarchie a lidé pak s nadšením přijali nový řád. V posledním dějství hry
Assassins Creed
se hráč dozvídá fakt, že Francois-Thomas Germain je vlastně dalším Mudrcem, který kromě mistrného intelektu vlastní Sword of Eden, což je další artefakt První civilizace v podobě meče schopného vystřelovat energetický projektil. Jeho předchozí vlastníci se díky němu stali velice slavné osobnosti jako by Hún Attila, Král Artuš (v té době byl známý jako Excalibur, což je pro sérii
Assassin Creed
příznačné), Čingis Chán či Johanka z Arku. Mudrc je lidskou reinkarnací Aity, příslušníka První civilizace a manžel Juno, který se vždy narodí jako normální člověk s vlastní osobností, u které se později začnou projevovat vize a Aitovi vzpomínky. Tato skutečnost je následkem manipulace lidského genomu ze strany Juno, která vmanipulovala Aitovo DNA do lidské DNA. Prorok je důležitou postavou
Assassin's Creed
série a je potvrzeno několik Mudrců v průběhu
Assassins Creed
ságy. Prvním potvrzeným je Jacques de Molay, Thomas Kavanagh Jr., Bartholomew Roberts, Francois-Thomas Germain a John Standish. Na našich stránkách naleznete velké množství předmětů Assassins Creed Unity jako je
trička Assassins Creed
,
mikiny Assassins Creed Unity
,
figurky
a další předměty.
V současné době není napsáno žádné hodnocení.
Musíte vidět